FUN-FACT-FLYER
Whats Inside My Box?: Week of September 4, 2023
Cantaloupe from Turners
Heirloom Tomatoes from Cattails
Kale from Pleasant Valley
Fingerling Potatoes from Levi Beiler
Cubed Watermelon from Oldens
Yogurt from ECOS
Loaves of Cheddar from ECOS
Eggs from Happy Harves
---
FUN FACT
Did you know tomatoes aren't always red?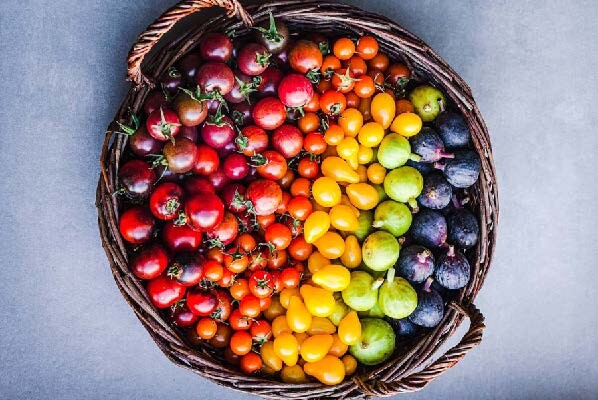 ---
Keep your box items Fresh…
• Keep refrigerated and stored in a sealed container away from excess moisture.
• Always wash items with salt/vinegar/warm water before consuming.
• Compost after 7 days, or if mold is beginning to grow. Avoid consuming products that have odd smells, slime, textures, etc. or if they feel soft and dehydrated.
---
GROWER SPOTLIGHT:
Igls Farms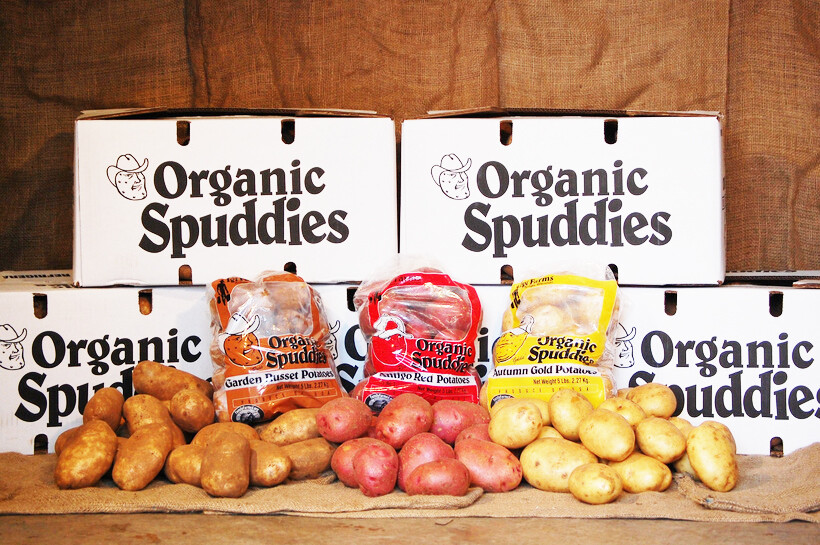 Owned and Operated by Brad, Brian & Thomas Igl. In north central Wisconsin on the outwash plain known as the Antigo Flats sits Igl Farms, a family-owned and operated potato farm just north of Antigo. Herman Igl bought the farm in the
1930s and became one of the first commercial potato growers in the area. Igl Farms was a dairy and potato farm until the early 1990s when the dairy herd was sold. Today the operation is owned by Tom Igl and his sons, Brad and Brian, and is certified organic potato and vegetable farm.
---
Kale and Cheddar Frittata
Ingredients:
• 6 eggs beaten
• 1 tablespoon milk
• 2 teaspoons olive oil
• 1 clove garlic minced.
• 1 cup chopped kale
• 1 cup shredded cheddar cheese
• Pinch of salt
• Pinch of pepper
Instructions:
• Preheat oven to 350 degrees F.
• Grease a 9×9 inch baking pan with butter.
• In a saute pan heat olive oil over medium heat.
• Cook kale and garlic for 2-3 minutes.
• Add milk to beaten eggs.
• Add kale, cheese, salt, and pepper to beaten eggs and stir to combine.
• Pour egg mixture into prepared baking pan.
• Place Frittata into the oven and cook for 20-25 minutes or until slightly browned.
• Cut into 2-3 inch squares.